AUTHOR INTERVIEW
Click on the image to stop by Coffeetime Romance and read my interview, done by the talented Rita Bay, about my new release: Tesla's Imprint.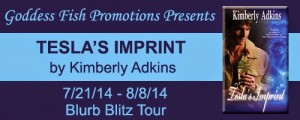 COMING SOON
Tesla's Imprint Blurb Blitz Tour!
Stay tuned for your chance to participate on the tour and win a Kindle copy of Tesla's Imprint.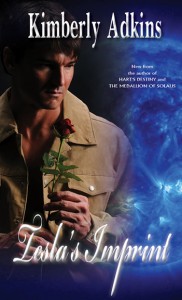 NEW RELEASE NOW AVAILABLE ON
KINDLE & IN PRINT
TESLA'S IMPRINT by Kimberly Adkins
Kindle Purchase
PDF Purchase
Print Purchase

Some things just can't be erased.
Simon's visions of a little girl are the only memories he has. Like an imprint on his heart, the visions cling. Who is she? Who is he for that matter? Tracked and hunted across the world, and in possession of a device that sets him apart from time and space, danger follows him at each turn.
He never meant to drag Tess into his drama. But with one slow, seductive dance in a candlelit night¬club, that's exactly what he's done.
Tesla's own heritage is a mystery in itself. Born of wealth into a corporation with no paper trail, she's called back to take the helm. But what's the nature of the business she's supposed to lead? And how does it connect her to Simon?
New Review for Hart's Destiny
and Top Pick at Night Owl Reviews!
Click the button for full review
Ms. Adkins offers us full bodied and well-rounded characters. The main couple are strong and self-willed, each must learn how to compromise or everyone will be lost. You find yourself thinking to yourself "I want someone like Jackson or even Michael." Werewolf or not they embody what many are looking for in a lifetime partner.
I hope Kimberly Adkins will write a follow-up story or even a series based on the Hart clan. I look forward to seeing what you come up with next Ms. Adkins. Readers, I enjoyed this story very much and hope you will too — MerryNoelle, Night Owl Reviews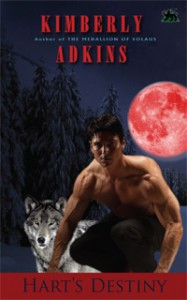 Sizzling Hot Book Reviews:
Hart's Destiny is very detailed and well written. I love a werewolf romance and Hart's Destiny delivers…
Click HERE for full review.
New Book Trailer for Hart's Destiny!
I'm excited to unveil my new book trailer
created by Black Lyon Publishing.
Click HERE to view book trailer.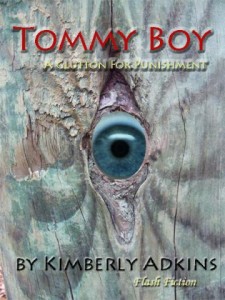 Tommy Boy by Kimberly Adkins
Looking for a little reading on the dark side? Enjoy this free short story, available exclusively at the International Vampire Film Festival website.
Click HERE to read.