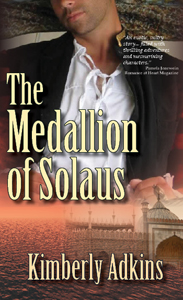 Author: Kimberly Adkins ISBN: 978-0-9793252-3-6 Price: $12.95 paperback Price: $7.95 Ebook Pages: 176 paperback Black Lyon Publishing
 A Darkly Enchanted Artifact. A Passion to Outlast the Centuries.
Solaus had but one wish of the medallion: to save his dying bride. But when he placed the pendant around his neck, his wish was changed by a malevolent twist of magic that made him Djinn, but also took away the knowledge of what he is and who he used to be. Flung from Ancient Persia into immortality, Solaus has only the memory that he did not save his true love—and nothing more as time begins to pass.
Eager for a fresh start, New York City photographer, Kaitlin Sommers accepts a rare assignment on a deserted island fortress off the coast of Alexandria, Egypt. Surrounded by the shadowy underworld of illegal treasure smuggling, Kaitlin finds herself in the arms of man who seems to spring directly from dreams of her past—a man Fate threatens to tear her away from a second time.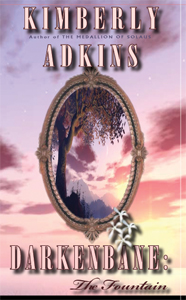 Author: Kimberly Adkins ISBN: 978-1-934912-05-8 Price: $14.95 paperback Price: $7.95 Ebook Pages: 192 paperback Black Lyon Publishing
"You must follow your heart— for the answers you seek may save us all yet."
A brass key. A note. A handsome stranger near a fountain in an abandoned courtyard. On a sultry New Orleans evening, Jasmine takes these only clues to her identity and follows them to a place she'd thought only existed in dreams and ancient faery tales. Through a doorway in time, Hayden has come from the dangers of his dying kingdom to the most beautiful woman he's ever known. Bound by his royal blood to retrieve the lost prophecies and end a war, he soon finds his quest, his destiny, and his love are all entwined with Jasmine more than anyone ever knew.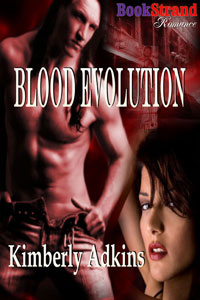 Author: Kimberly Adkins ASIN: B003YCPDHQ Price: $3.50 Ebook Price: $5.99 AUDIO Book
Pages: 70 Novella Siren Bookstrand
From time immemorial he has walked among us Some would call him a God; others call him the Devil…
A lifetime of sacred belief cast aside for one moment of perfect love. Amon traded his soul, his mortality and the only existence he had ever known to save the life of one woman, a beauty who forever marked his heart with the color of her eyes.
Second chances Aziza was as beautiful and innocent in her newborn life as she had been before the ancient sacrifice that took her from her one true love. She was also in danger of losing her mortality once more to the very demon that craved her blood centuries ago. As their souls meet again and come full circle, Amon vows to defeat the ancient evil that denied them their destiny for far too long. This time he won't allow himself to fail, because he now knows the truth–He can't live without her, and yet he cannot die…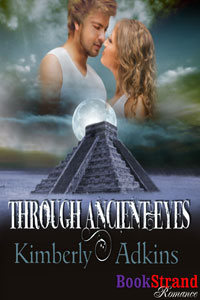 Author: Kimberly Adkins ISBN: 978-1606019061 Price: $14.50 paperback Price: $4.40 Ebook Pages: 216 paperback Siren Bookstrand An ancient civilization with lost magic that could change the world… A desperate battle between two men and the woman they both want for different reasons. Danielle Taylor thought she was leaving behind the chaos of the big city, as well as the memory of her unfaithful boyfriend, when she bought the old country farm house on the internet, sight unseen… However, the moment she stepped foot on the abandoned property, she was confronted with disturbing clues about the mysterious disappearance of its previous owner, a local professor at the nearby university. When she accidentally uncovers what is surely a priceless and stunning ceremonial mask, buried in secrecy on the grounds of the country estate, she begins to suspect the missing professor may have had more than a little accident in Peru. Even in her wildest dreams, she never thought she'd find herself standing inside the secluded and undiscovered ruins of a pre-Incan civilization, with a man who has unlocked the secrets of an ancient power, and who has opened her heart to a passion she never thought possible.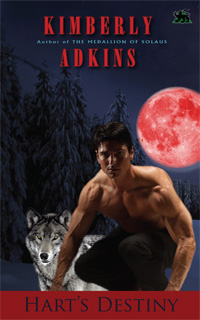 Author: Kimberly Adkins ISBN: 978-1-934912-43-0 Price: $11.95 paperback Price: $5.99 Ebook Pages: 156 paperback Black Lyon Publishing A deadly inheritance born of passion … Jessica's return to her small hometown is about to get hairy. A chance encounter with Jackson Hart in the days before her friend's wedding seems coincidental—until she stumbles upon the Hart family's mysterious ties to the bride. Coincidence and fate may prove one and the same as Jessica struggles to protect her heart from Jackson and her friends' lives from unbelievable danger. … and a secret taken to the grave. Leader of a prominent wolf-shifter clan, Jackson was thrust into power under the most mysterious of circumstances. His rule tenuous, father dead, and brother estranged, he can't risk revealing family secrets to a beautiful stranger. He can't remember a time when he'd lost control of his desires—the only thing more deadly would be losing control of his clan to the enemy Dark Breed …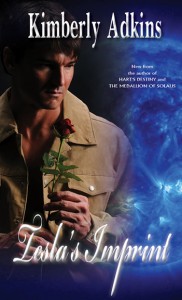 Author: Kimberly Adkins ISBN: 978-1-934912-64-5 Price: $13.95 paperback Price: $4.95 ebook Pages: 176 paperback Black Lyon Publishing
Some things just can't be erased. Simon's visions of a little girl are the only memories he has. Like an imprint on his heart, the visions cling. Who is she? Who is he for that matter? Tracked and hunted across the world, and in possession of a device that sets him apart from time and space, danger follows him at each turn. He never meant to drag Tess into his drama. But with one slow, seductive dance in a candlelit night¬club, that's exactly what he's done. Tesla's own heritage is a mystery in itself. Born of wealth into a corporation with no paper trail, she's called back to take the helm. But what's the nature of the business she's supposed to lead? And how does it connect her to Simon?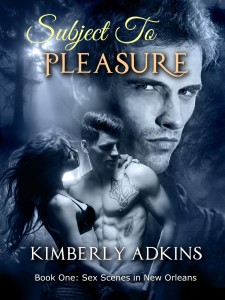 Previously Published as "The Pleasure Principle"
Author: Kimberly Adkins ISBN: B089P1KGFH Price: $5.99 Ebook Pages: 226
They've never let a woman come between them. Until now. Anderson Cain and Julian Brax have been best friends since college, two men with very strict—and very different—approaches to finding love: one by studying the physical act of sex, the other by mastering the art of dominance and control. But throughout their relationship, one thing has remained a constant: They've never let a woman come between them. Until now. Shy and mousy Alice Dahl spends her days cleaning houses for clients who value discretion. In her bulky uniform, glasses, and cap, she appears non-descript and unobtrusive, and does her job without asking questions. Until she begins working for the secretive, and stunningly gorgeous, Dr. Anderson Cain, who awakens a sexual longing in her that she can't ignore. A new woman comes home with Dr. Cain nearly once a month—and that's about how long they last. Alicia longs to have a chance to be with him, even though she knows that's ridiculous. But when her curiosity lures her into his forbidden study, she can't resist peeking at his notes. And what she finds astounds her. Dr. Cain is researching the subject of sexual pleasure. Even just skimming over the experiments arouses her as he describes each subject's threshold of pleasure and the methods used to achieve climax. And she finds the venue where he meets his subjects: Damsels, a secretive BDSM club in the heart of the French Quarter. Determined to take a chance, for once, Alice embarks on a masquerade into the exclusive New Orleans underworld of Dominants and Submissives. Her stunning makeover gains her admittance at Damsels, but the owner of the Club, Julian Brax, senses her innocence the moment he sees her. The Dom inside him feels a powerful and all-consuming need to protect her and make her his own. Until he finds out that the girl he's set his heart upon is his friend Anderson's next subject. They've never let a woman come between them before. Perhaps this time, they might enjoy it…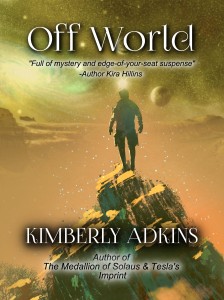 Author: Kimberly Adkins ASIN: B078WZLKYZ $0.99 Kindle $5.99 Paperback Pages: 95
Does space make you paranoid?
Was The Corporation harboring a dark secret on the off world mining colony to protect their bottom line?
Christopher Carter loved to explore. He was a specialist in his field back home on earth, and travel to a moon that orbited a gas giant 120 times the size of his home planet was the opportunity of a lifetime. This would be his first deep space assignment, and he'd wanted this contract more than anything else in the world; except for his family, of course. And he didn't have to choose one or the other. It was amazing how things worked out –Until they didn't. Everyone was hiding something at the facility, and it didn't take long to figure out they were hiding it from him. Unfortunately for Christopher, the truth would prove to be far more horrifying than anything he could ever have imagined.