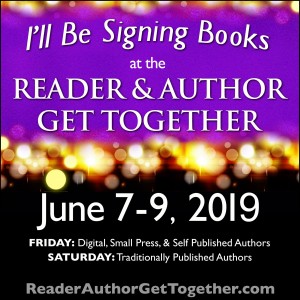 Reader Author Get Together 2019
Join me, along with the talented Kira Hillins, and a multitude of fabulous authors this year for RAGT19. Stop me at the conference for a signed copy of Hart's Destiny and ask me about our raffle baskets! We are doing Doctor Who again, as well as other exciting themes like the Outlander wine collection, Firefly and Walking Dead.. Bring lots of change – all raffle baskets benefit CancerFree KIDS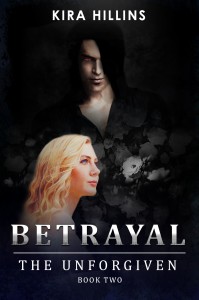 RECOMMENDED NEW RELEASES
Betrayal: The Unforgiven by Kira Hillins
The price for her sins may be too high. On the one year anniversary of her turning, Anna awoke to find humanity blending through her. Blue eyes, blonde hair, and warm skin are just the beginning. When Anna realizes there's more at stake than ridding her body of an uncooperative demon, she leaves in search for the answers. With the entire vampire collective on her trail, and in the company of a mysterious man who's stolen her memories, she's lost her way. Will she be able to find her way back home? Or maybe it's best to stay in the shadows where she belongs.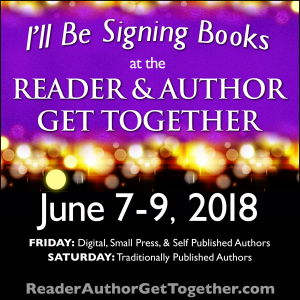 Reader Author Get Together 2018
Join me, along with the talented Kira Hillins, and a multitude of fabulous authors this year for RAGT2018. Stop me at the conference for a signed copy of my new release "Off World" and ask me about our raffle baskets! We are doing Doctor Who again, as well as other exciting themes, like Bigfoot Beer, Stranger Things, Walking Dead and super surprise for Supernatural fans. Bring lots of change – all raffle baskets benefit the wonderful charity One Way farm.

Off World Book Giveaway
Visit Silver Dagger Tours to view all the stops on my Off World and enter for a chance to win an Amazon gift certificate and signed copy!
FOUR STAR REVIEW
Off World by Kimberly Adkins
Reviewed by Charles Remington for Readers' Favorite
Christopher Carter, ex-Marine, awakes from stasis feeling groggy and unwell. Now a civilian, he has landed his dream job with a mining corporation working on a planet right at the edge of the explored section of the galaxy, and with the added bonus that he has been allowed to bring his family along – his beloved wife and two young daughters, Luce and Mara.
All seems to be moving along nicely until strange events during the exploration of some underground caves start to unbalance Christopher's mind; events which culminate in an astonishing denouement where he is faced with having to decide the very nature of his consciousness and reality.
Off World is a spooky tale in classic science fiction format. A short novella of less than eighty pages, it nevertheless manages to develop great atmosphere and solid believable characters. Sci-fi aficionados will not be disappointed.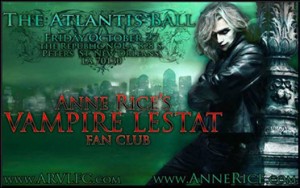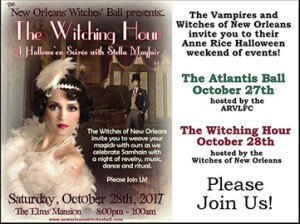 JOIN ME IN NEW ORLEANS
For
HALLOWEEN 2017
The party starts Friday night at The Republic NOLA. Doors open at 8 PM on October 27th for the Anne Rice Vampire Lestat presentation of The Atlantis Ball.
BUT WHATEVER YOU DO, DON'T FALL ASLEEP!
We'll be at the Witches Ball Saturday October 28th, held at the beautiful Elms Mansion in the Garden District. Experience magic unlike anything you've ever seen. Stop me at either event to receive a free kindle copy of one of my books, and remember to bid on the silent auction items. All proceeds benefit charity.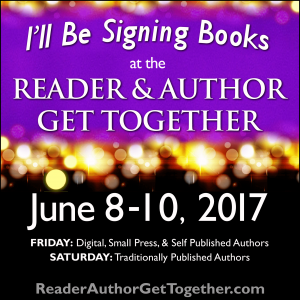 Join me, along with author Kira Hillins, and many other fabulous authors at the 2017 RAGT conference in Cincinnati, OH.
We'll be doing the Doctor Who basket again this year – I will also be making a Game of Thrones and a Dracula basket for the raffle. Buy lots of tickets! All proceeds benefit the wonderful and amazing organization onewayfarm.org

New 5 STAR REVIEW!
The Pleasure Principle
By Kimberly Adkins
This was a very interesting, very romantic story full of sizzle and edginess. I enjoyed the fact that Alice changed from a shy, mousy woman into a daring sexual being. She wasn't afraid to enter a new, interesting club, even though it was out of her element. She was willing to listen to the feelings that were pounding in her heart whenever she was around both of the sexy main characters, and I think other readers will agree that it's something they can relate to.
Reviewed by Janelle Fila for Readers' Favorite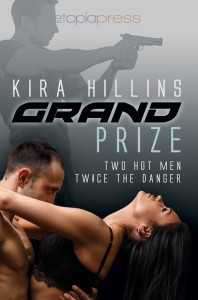 New Release from Etopia Press
GRAND PRIZE by Kira Hillins
Two hot men. Twice the danger.
Melanie Cranberry joined the dating service to meet a nice man, fall in love, and spend her nights cuddling in bed. Who knew that one five-dollar ticket for a raffle would win her two men instead of one?
Click the cover to see more of this new release from my friend Kira Hillins.
New  Review For
The Pleasure Principle
"The book is well paced, keeping you eager to turn the page, so don't plan an early night. And the ending, priceless!! This is a book for adults, but whoever you are, this will be one ride you won't want to get off. Enjoy!" Click cover for full review.
– Liza, the Reading Head

Halloween 2015 in Oregon
Join me and author Angie Steed
We'll be attending the Baker City Wicked Ways Masquerade Ball & signing books that night. There will be celebrity guests, paranormal investigations and other things that go bump in the night at the historic Geiser Grand Hotel, as seen on Syfy's "Ghost Mine". Message me to be invited for special VIP events during the weekend.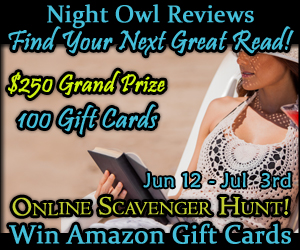 Have a blast with Night Owl Reviews!
Find your next great summer read with their June scavenger hunt and win lots of fun prizes.
Follow up on July 6th at 6 pm for a live chat announcement and online party!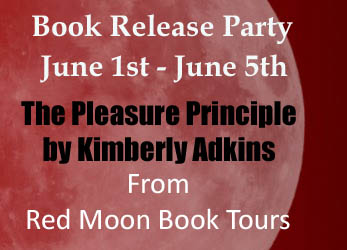 Red Moon Book Tours Presents
The Pleasure Principle
by Kimberly Adkins
We'll spend a week touring fun blogs and chats with my new release, and I'll be giving away kindle copies to visitors who stop by!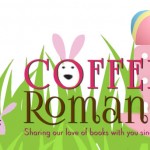 Chatty Kathy!
I will be visiting Coffeetime Romance May 27th from 10 am to 1 pm. Join me, along with Angie Steed, while we discuss our new up-coming releases from etopia press and what it's like to write a steamy hot erotica novel. There will be prizes. Maybe cake. Probably not cake…
Join me and Angie Steed for another fun-filled author & reader weekend at Lori Foster's get together. I'll be signing books on Friday and participating in general merriment throughout.
Make sure you check out our awesome Doctor Who basket for the charity raffle to benefit One Way Farm. The more tickets you buy, the cooler you are!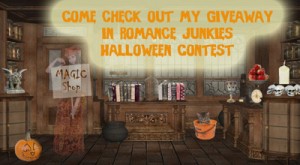 Time for a spooky and fun scavenger hunt at Romance Junkies!
Click on the picture and find my author contest inside the haunted house to win a free copy of Tesla's Imprint and a box of New Orleans Halloween gifts!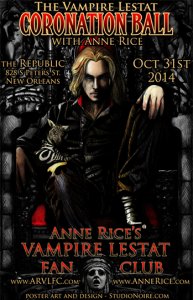 NEW ORLEANS – HALLOWEEN 2014
Join me throughout Halloween weekend in the Big Easy. We'll be at the Undead Con author meet and greet Thursday, October 30th, The Vampire Lestat Coronation Ball Friday the 31st and the Witches Ball on November 1st.
Don't forget Anne Rice will be signing at the Garden District Bookstore on Sunday, near Lafayette Cemetery. I hope to see you all there!

AUTHOR INTERVIEW for Tesla's Imprint
"A great job of building the suspense towards a masterful ending…"
Click on the icon to read my interview, conducted by the talented Rita Bay, at Coffeetime Romance.

a great job of building the suspense towards a masterful ending – See more at: http://coffeetimeromance.com/Interviews/2014/KimberlyAdkins.html#.U8lEPLEY7o7
a great job of building the suspense towards a masterful ending – See more at: http://coffeetimeromance.com/Interviews/2014/KimberlyAdkins.html#.U8lDvLEY7o7
Click on the image to stop by Coffeetime Romance and read my interview, done by the talented Rita Bay, about my new release: Tesla's Imprint.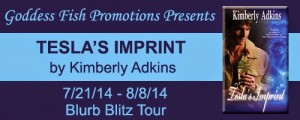 COMING SOON
Tesla's Imprint Blurb Blitz Tour!
Stay tuned for your chance to participate on the tour and win a Kindle copy of Tesla's Imprint.
Lori Foster's #RAGT June 6 – 8 2014    

Join me, author Angela Steed & many other wonderful writers in Cincinnati, OH for a weekend long conference and two book signings. I'll be giving away free promotional items for my new release "Tesla's Imprint." Click for more info!
                                                        Coming Soon from Black Lyon Publishing


New Release from Kimberly Adkins on May 15th, 2014
********
TESLA'S IMPRINT a contemporary romance and science fiction novel. Stay tuned for more information about the release and special promotion parties!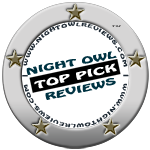 New Review for Hart's Destiny
and Top Pick at Night Owl Reviews!
Click the button for full review
Ms. Adkins offers us full bodied and well-rounded characters. The main couple are strong and self-willed, each must learn how to compromise or everyone will be lost. You find yourself thinking to yourself "I want someone like Jackson or even Michael." Werewolf or not they embody what many are looking for in a lifetime partner.
I hope Kimberly Adkins will write a follow-up story or even a series based on the Hart clan. I look forward to seeing what you come up with next Ms. Adkins. Readers, I enjoyed this story very much and hope you will too — MerryNoelle, Night Owl Reviews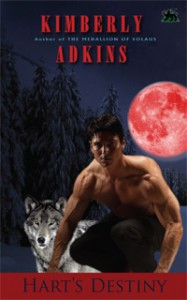 Sizzling Hot Book Reviews:
Hart's Destiny is very detailed and well written. I love a werewolf romance and Hart's Destiny delivers…
Click HERE for full review.
New Book Trailer for Hart's Destiny!
I'm excited to unveil my new book trailer
created by Black Lyon Publishing.
Click HERE to view book trailer.
Lori Foster's Annual Reader & Author Get Together 2013
Join me and talented author Angela Steed in Cincinnati, Ohio for the 2013 Reader & Author Get Together. Festivities begin Friday, June 9th and feature multiple book signings with over 150 romance authors, workshops, reader luncheons, games and prizes.  Look for an ultimate basket raffle where the proceeds benefit local charities. Click HERE to register!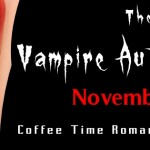 Join me November 30th for an all day chat at Coffeetime Romance. There will be amazing authors, books & prizes for everyone.  Sign up at the loop before Friday and look for my special giveaway – an autographed CD from the band "Lestat"!
Anne Rice Wolf Gift Ball
New Orleans 2012
We had a great time at the ball this year!
Kudos to Sue Quiroz on an amazing event. The band Lestat gave a stellar performance to a captivated audience and if you haven't picked up their album yet, you should do so right away.
Here I am pictured with Pumpkinhead. Thankfully he was chained, so I was safe. Click the picture for more news of the ball.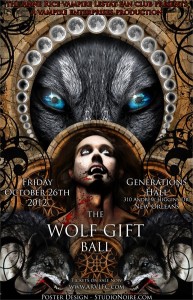 New Orleans – Halloween 2012!
Join me in New Orleans this Halloween for a weekend full of fun, frights & famous authors. Special guests include Sherrilyn Kenyon, Lewis Aleman and a host of the entertainment industry's finest.
Thursday OCT 25th: Party on board the Steamboat Natchez, anchored in the French Quarter along the Mississippi at 9:00 pm.
Friday OCT 26th: Join a host dark and magical revelers at the 24th Annual Vampire Lestat Ball. Held at Generations Hall, guests will be treated to live music & entertainment until the wee hours of the night.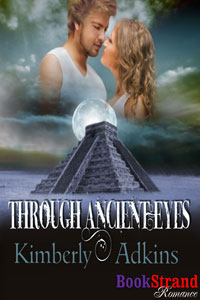 Through Ancient Eyes by Kimberly Adkins
Come visit Blurbs In Bloom, where Author Mickie Sherwood supports and promotes Sweet Romance novels and their writers. Today she has chosen to showcase my book 'Through Ancient Eyes'.
Click on the cover to Stop by today and leave a comment for a chance to win a signed print copy!