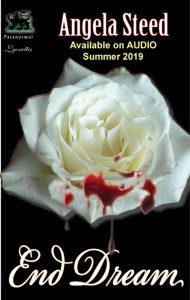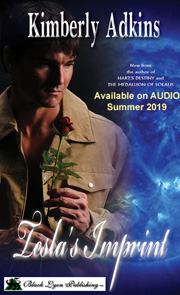 BLACK LYON PUBLISHING
COMING TO AUDIO SUMMER 2019
Tesla's Imprint by
Kimberly Adkins
&
End Dream by
Kira Hillins
writing as Angela Steed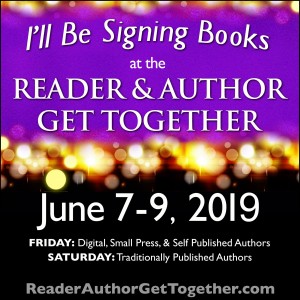 Reader Author Get Together 2019
Join me, along with the talented Kira Hillins, and a multitude of fabulous authors this year for RAGT19. Stop me at the conference for a signed copy of Hart's Destiny and ask me about our raffle baskets! We are doing Doctor Who again, as well as other exciting themes like the Outlander wine collection, Firefly and Walking Dead.. Bring lots of change – all raffle baskets benefit CancerFree KIDS.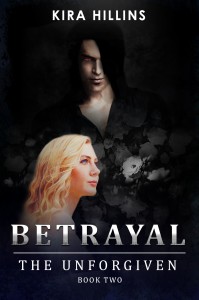 RECOMMENDED NEW RELEASES
Betrayal: The Unforgiven by Kira Hillins
The price for her sins may be too high. On the one year anniversary of her turning, Anna awoke to find humanity blending through her. Blue eyes, blonde hair, and warm skin are just the beginning. When Anna realizes there's more at stake than ridding her body of an uncooperative demon, she leaves in search for the answers. With the entire vampire collective on her trail, and in the company of a mysterious man who's stolen her memories, she's lost her way. Will she be able to find her way back home? Or maybe it's best to stay in the shadows where she belongs.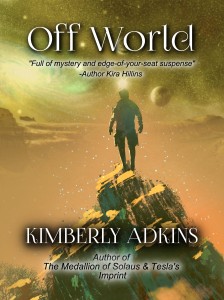 FOUR STAR REVIEW
Off World by Kimberly Adkins
Reviewed by Charles Remington for Readers' Favorite
Christopher Carter, ex-Marine, awakes from stasis feeling groggy and unwell. Now a civilian, he has landed his dream job with a mining corporation working on a planet right at the edge of the explored section of the galaxy, and with the added bonus that he has been allowed to bring his family along – his beloved wife and two young daughters, Luce and Mara.
All seems to be moving along nicely until strange events during the exploration of some underground caves start to unbalance Christopher's mind; events which culminate in an astonishing denouement where he is faced with having to decide the very nature of his consciousness and reality.
Off World is a spooky tale in classic science fiction format. A short novella of less than eighty pages, it nevertheless manages to develop great atmosphere and solid believable characters. Sci-fi aficionados will not be disappointed.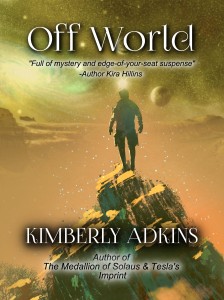 OFF WORLD
By Kimberly Adkins
Kindle $0.99
Paperback $5.99

Does space make you paranoid?
Was The Corporation harboring a dark secret on the off world mining colony to protect their bottom line?
Christopher Carter loved to explore. He was a specialist in his field back home on earth, and travel to a moon that orbited a gas giant 120 times the size of his home planet was the opportunity of a lifetime.
This would be his first deep space assignment, and he'd wanted this contract more than anything else in the world; except for his family, of course. And he didn't have to choose one or the other.
It was amazing how things worked out –Until they didn't.
Everyone was hiding something at the facility, and it didn't take long to figure out they were hiding it from him. Unfortunately for Christopher, the truth would prove to be far more horrifying than anything he could ever have imagined.

New 5 STAR REVIEW!
The Pleasure Principle
By Kimberly Adkins
This was a very interesting, very romantic story full of sizzle and edginess. I enjoyed the fact that Alice changed from a shy, mousy woman into a daring sexual being. She wasn't afraid to enter a new, interesting club, even though it was out of her element. She was willing to listen to the feelings that were pounding in her heart whenever she was around both of the sexy main characters, and I think other readers will agree that it's something they can relate to.
Reviewed by Janelle Fila for Readers' Favorite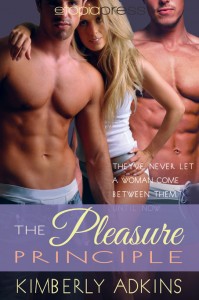 Now Available From Etopia Press
The Pleasure Principle by Kimberly Adkins
Buy Kindle Here
Buy PDF, epub, Here
Buy NOOK Here
Anderson Cain and Julian Brax have been best friends since college, two men with very strict—and very different—approaches to finding love: one by studying the physical act of sex, the other by mastering the art of dominance and control. But throughout their relationship, one thing has remained a constant: They've never let a woman come between them. Until now.
Shy and mousy Alice Dahl spends her days cleaning houses for clients who value discretion. In her bulky uniform, glasses, and cap, she appears non-descript and unobtrusive, and does her job without asking questions. Until she begins working for the secretive, and stunningly gorgeous, Dr. Anderson Cain, who awakens a sexual longing in her that she can't ignore. A new woman comes home with Dr. Cain nearly once a month—and that's about how long they last. Alicia longs to have a chance to be with him, even though she knows that's ridiculous. But when her curiosity lures her into his forbidden study, she can't resist peeking at his notes. And what she finds astounds her. Dr. Cain is researching the subject of sexual pleasure. Even just skimming over the experiments arouses her as he describes each subject's threshold of pleasure and the methods used to achieve climax. And she finds the venue where he meets his subjects: Damsels, a secretive BDSM club in the heart of the French Quarter.
Determined to take a chance, for once, Alice embarks on a masquerade into the exclusive New Orleans underworld of Dominants and Submissives. Her stunning makeover gains her admittance at Damsels, but the owner of the Club, Julian Brax, senses her innocence the moment he sees her. The Dom inside him feels a powerful and all-consuming need to protect her and make her his own. Until he finds out that the girl he's set his heart upon is his friend Anderson's next subject. They've never let a woman come between them before. Perhaps this time, they might enjoy it…
New  Review For
The Pleasure Principle
"The book is well paced, keeping you eager to turn the page, so don't plan an early night. And the ending, priceless!! This is a book for adults, but whoever you are, this will be one ride you won't want to get off. Enjoy!" Click cover for full review.
– Liza, the Reading Head

AUTHOR INTERVIEW 
Tesla's Imprint
"A great job of building the suspense towards a masterful ending…"
Click on the icon to read my interview, conducted by the talented Rita Bay, at Coffeetime Romance.

a great job of building the suspense towards a masterful ending – See more at: http://coffeetimeromance.com/Interviews/2014/KimberlyAdkins.html#.U8lEPLEY7o7
a great job of building the suspense towards a masterful ending – See more at: http://coffeetimeromance.com/Interviews/2014/KimberlyAdkins.html#.U8lDvLEY7o7
Click on the image to stop by Coffeetime Romance and read my interview, done by the talented Rita Bay, about my new release: Tesla's Imprint.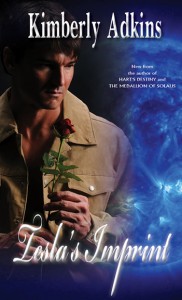 NEW RELEASE NOW AVAILABLE ON
KINDLE & IN PRINT
TESLA'S IMPRINT by Kimberly Adkins
Kindle Purchase
PDF Purchase
Print Purchase

Some things just can't be erased.
Simon's visions of a little girl are the only memories he has. Like an imprint on his heart, the visions cling. Who is she? Who is he for that matter? Tracked and hunted across the world, and in possession of a device that sets him apart from time and space, danger follows him at each turn.
He never meant to drag Tess into his drama. But with one slow, seductive dance in a candlelit night¬club, that's exactly what he's done.
Tesla's own heritage is a mystery in itself. Born of wealth into a corporation with no paper trail, she's called back to take the helm. But what's the nature of the business she's supposed to lead? And how does it connect her to Simon?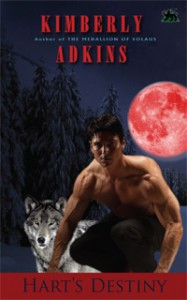 Sizzling Hot Book Reviews:
Hart's Destiny is very detailed and well written. I love a werewolf romance and Hart's Destiny delivers…
Click HERE for full review.
New Book Trailer for Hart's Destiny!
I'm excited to unveil my new book trailer
created by Black Lyon Publishing.
Click HERE to view book trailer.