Click These Links – I Dare You!

Welcome to Elendryl's Boutique
This is the home of my Etsy Shop, where you will find hand-crafted, one-of-a-kind jewelry. I specialize in pop culture icons, like my wide array of Outlander kilt pins, and Renaissance style Gothic gemstone necklaces. Stop by and see me!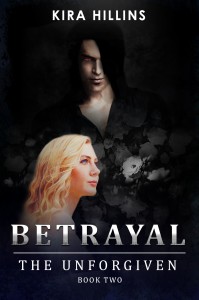 DESIGNER SKY LEA -
Great graphic artist who does one of a kind book covers, as well as unique graphics and logos. Click for more information.
A great review site for all your favorite authors, plus a lot of contests and reader giveaways. Stop by today and see what they have going on!
If you like romance novels with unique story lines and happy endings, Kira Hillins is the author for you.
Be sure to check out her latest release, a deep dark sequel to her epic Vampire novel – Betrayal: The Awakening. Hands down one of the best vampire books I have ever read.
Black Lyon Publishing – A wonderful publishing house with a list of authors who will pluck your heartstrings and fill your soul with romantic inspiration. They are also adding audio titles, so look at their new releases, as well as their back list for books you can listen to. Like on really long road trips. Or if you're stuck for 11 hours on one plane going to Hawaii. True story.
ARVLFC – The Anne Rice Vampire Lestat Fan Club is a fang-tastic community that hosts an annual vampire ball in New Orleans every Halloween, as well as the UNDEAD Con.
Lori Foster's Reader/Author Get Together – An annual conference in Cincinnati, Ohio. This fun-filled weekend, hosted by NY Times best selling author Lori Foster, is designed to bring readers and writer together in a relaxing and enjoyable environment. I go every year!
Siren Bookstrand – A large publishing house with an exciting selection of all romance genres available in print and e-book. If you like your books on the spicy side, they have a hot line for you no matter where your tastes lie.
Etopia Press – Home to smokin' hot erotic title, like my menage The Pleasure Principle. Grab a glass of ice water ahead of time.
Special - A link filled with with magical, joyful goodness.
LEARN KLINGON – I know you want to!