Click These Links – I Dare You!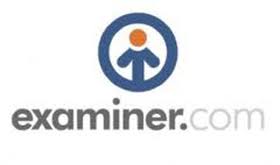 Romantic Destinations in Columbus, Ohio
Whether you're interested in a romantic cabin in Hocking Hills or a cozy candlelight dinner for two, you'll find interesting destinations when you check in with my Examiner.com articles. Click HERE.
A great review site for all your favorite authors, plus a lot of contests and reader giveaways. Stop by today and see what they have going on!
Angela Steed – If you like romance novels with unique story lines and happy endings, Angela Steed is the author for you. Be sure to check out her latest release, an action packed zombie apocalypse romance called 'End Dream'.
Black Lyon Publishing – A wonderful publishing house with a list of authors who will pluck your heartstrings and fill your soul with romantic inspiration.
Blue Winterhawk - Not only a dashingly handsome cover model, Blue is also an artist and delightful fantasy writer whose work you don't want to miss.
ARVLFC – The Anne Rice Vampire Lestat Fan Club is a fang-tastic community that hosts an annual vampire ball in New Orleans every Halloween, as well as the UNDEAD Con.
International Vampire Film Festival – A traveling festival that wanders around the world, showcasing film talent and celebrating the media surrounding the mysteries of the supernatural.
The Vampire Book Realm – A website devoted to all works of vampire literature, home to many great writers like Maya DeLeina. You're sure to find a book you'll like there!
Lori Foster's Reader/Author Get Together – An annual conference in Cincinnati, Ohio. This fun-filled weekend, hosted by NY Times best selling author Lori Foster, is designed to bring readers and writer together in a relaxing and enjoyable environment. I go every year!
Siren Bookstrand – A large publishing house with an exciting selection of all romance genres available in print and e-book. If you like your books on the spicy side, they have a hot line for you no matter where your tastes lie.
Special - A link filled with with magical, joyful goodness.